After catching a post about an American Police Officer shooting dead a 12 year old boy who had a "toy gun" I thought it about time I made my thoughts know on this and subjects like this.
Nearly every comment on the post was very critical of the Police Officer who shot the 12 year old & obviously there were questions such as:
Why didn't he wait more than 2 seconds?
Why couldn't he see it was a fake gun?
Why didn't he ask questions first & shoot later?
…and so on.
Put your self in the cops shoes
You are now that Police Officer
Ok, are you ready? Let's go!
You're in your patrol car when it comes through on the radio that a member of the public has reported there is someone in a park with a gun. When you get to the scene you see a boy (well a 12 year old) with a gun & he immediately points it at you. You haven't had a chance to examine the weapon yet so you don't know the state of it. Now the 12 year old is no longer a boy: he is pointing a deadly weapon at you & is now a threat to your very life. Your training kicks in & you fire two shots in to the suspect to neutralise the threat.
Wow. It all happened so quick – but what options did you have really?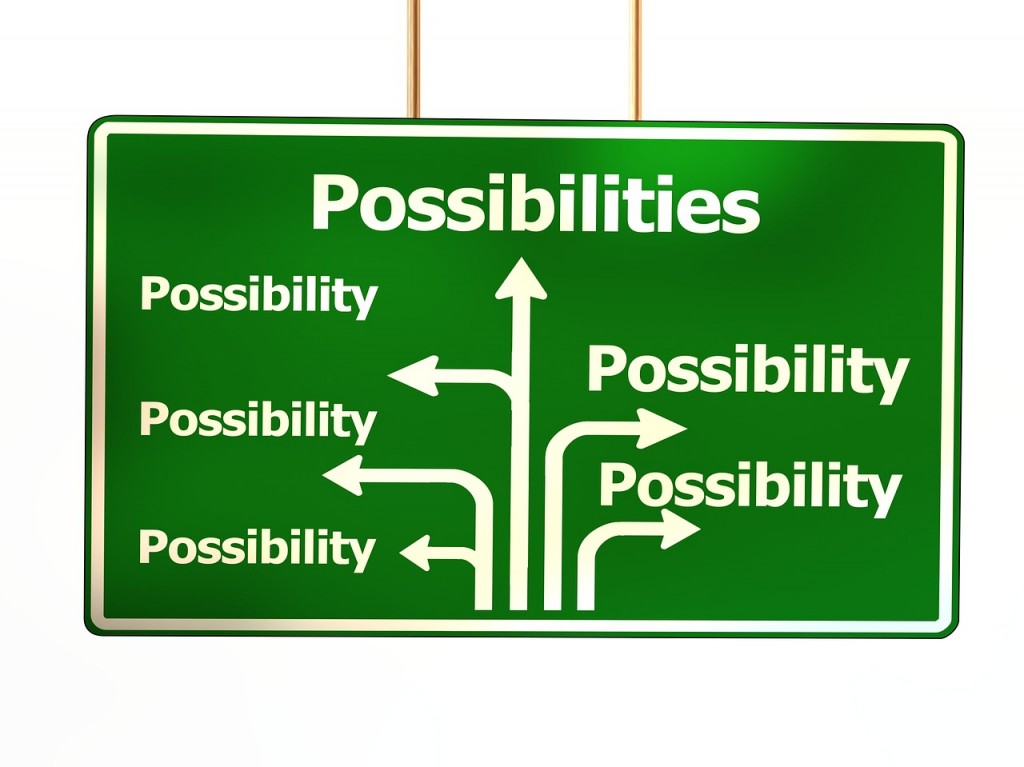 Let's get the ludicrous one out of the way. When the call comes through on the radio you think "I'm not going to see to that, are you mad!". Obviously that would [hopefully] never happen. If it did you would last a week as a Law Enforcement officer at the most.
Option 1: "He looks like my boy!"
You pull up at the scene and get out your car in order to assess the situation. You see a 12 year old boy immediately raise what looks like a weapon to face you. Your a father of a 12 year old yourself & you think "he looks the same age as my little boy. This can't be right".
Outcome
The 12 year old who looks like your little boy pulls the trigger & kills you.
Option Conclusion
As a professional Law Enforcement officer you are paid to make quick decisions & tough choices in very little time. Maybe that wasn't a real gun that he had but you are paid to protect your own life as well as the lives of others. If you wait to make the decision to fire you are putting your life & the lives of others at risk.
Option 2: You jump out of the way
You pull up at the scene & get out of your car in order to assess the situation. You see a 12 year old boy immediately raise what looks like a weapon to face you. You would like to talk to him & ask him some questions. You decide that it would be wrong to shoot without asking the right questions so you dive behind your car & try to talk to the boy.
Outcome
He sees a lone female walking by & shoots her instead.
Option Conclusion
Now that an innocent member of the public has been shot because of your inaction everybody is pointing out that a 12 year old has exactly the same potential to fire a weapon as an adult. Everybody is pointing to examples such as the Columbine high school massacre & a family no longer have their Mother; Wife & Daughter.
---
The above examples are just that… examples & of course they are worse case scenarios. However; If a member of the public is believed to be in danger, a Police Officer's duty is to:
make split second decisions
formulate an immediate plan of action with the best information available at the time
If you would like to know my experience of these situations then read about my experiences below
Put yourself in their place for a change.
Tell me: what would you do in this situation? Would you do any of the options above or would you have done something different?
What are Police Officers paid for?
Police Officers are paid to protect the public: that includes everybody from themselves to people who try to kill them. It is of course best to diffuse situations before taking permanent action such as discharging firearms, however, there are situations where their lives & the lives of others are under immediate threat. In these situations their job is to preserve life.
We have to put our trust in someone
Who exactly do you want to protect us and keep us safe at night? I will assume that as a responsible law abiding citizen you want the Police Department to protect you & keep you safe when you're in bed at night.
Should the Police even carry firearms?
If you live in the United States of America or indeed many other countries then Police Officers are armed as standard & it's a way of life. Whether this is right or not is not for this post but consider this. In a country where guns are so easy to get hold of is it right that you ask the Police Officers protecting you not to carry them?
In the United Kingdom & many other countries we do not have armed Police Officers as standard but this debate does crop up from time to time.
Airsoft guns are not toy guns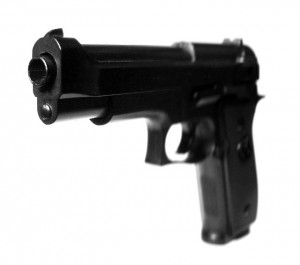 A lot has been made in the comments of the mentioned post that this was a toy gun. Let's get this right: an airsoft gun is not a toy gun. It has the facility to fire projectiles. People are hurt every day because others think that air guns are safe. My own cat lost its eye after being shot with an air gun.
Air guns still kill
Last year in my very own local City a man was killed with an air rifle
…& what about bank staff?
Staff who work in financial institutions such as banks & post offices aren't trained to spot air guns. A member of staff who has an air gun thrust into their face may have the same nightmares as one who has a real gun thrust into their face.
Are Body Cameras An Ideal Solution?
In the UK some Police Forces have started experimenting with body-cameras. Although freedom activists aren't too happy with this they have to ask themselves what they prefer. I however believe that this is an ideal solution and would stop many complaints from members of the public.
My Own Experiences
As a former soldier in the British Army there have been occasions when I have had make rough decisions. I can say from personal experience that although I was fully aware that an individual was someone's Son, Husband & Father that completely changed when that individual became an immediate threat to either myself or anybody else. I could have asked questions first & shot later on several occasions but that was not an option. Failure to act on my part could have meant that someone else could have been killed.
I totally sympathise with any Police Officer who has to do this terrible act. With regards the incident in Ferguson, Missouri I totally understand when Office Wilson says that his conscience is clear. When you do your job properly & you fire your weapon as a last resort you DO have a clear conscience. There is nothing else you could do & like I said before… a lack of action could easily mean that you or other die.
Conclusion
The Police Officers who are charged with your protection have much training & they are paid for their work. If you do not like the Police Force or the way that they are doing things it is your responsibility to write to your MP (In the UK)/Congress person (in the US) or other elected representative. If you live in a country without elected officials then you're basically out of luck… sorry!
The next time this happens you should stop and think not only of the conciquences of any lack of action but about what options an individual had before taking a life. You should ask yourself who you want protecting our streets. On one hand do you want a body of weak Police Officers who let themselves be walked over all of the time? This would be the outcome of a Police Force that gives people the benefit of the doubt all the time.
On the other hand do you want to get rid of the Police Force and have a gang of Vigilantes patrolling your neighbourhood. I don't know about you but that IS NOT OK with me.
What do you think? I'm keen to know what you think & maybe what you would have done in the example above.