[one_half]
Go Straight To…
Current Skills
The programming languages I generally use are
PHP
MySQL
HTML including HTML5
CSS including CSS3
Javascript including jQuery
Planned Skills
In the future I plan on learning a few more skills both to increase my depth of programming knowledge and increase my freelance opportunities.
Ruby
Zend Framework
nGinx
Tools Used
Coding environment

Vim text editor

Frameworks/Libraries

Laravel
Yii
jQuery

Operating System

Linux Ubuntu 14.04 Desktop

Image Software

Adobe Fireworks

Version Control

Git with Githib account

Databases

Mysql using command line & PHPMyAdmin
Other
Quick Learner
As is mentioned in a few of my testimonials my trade skills are generally excellent whether it be Military based subjects or my chosen programming languages. However, should there be new skills that I'm required to learn I'm very good at taking on board new information as has been proved in very pressurised environments such as war zones.
[/one_half]
[one_half]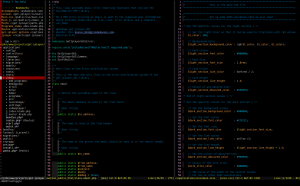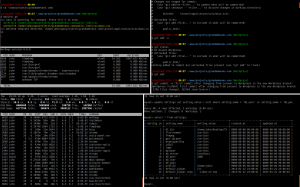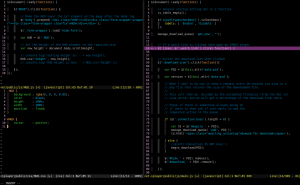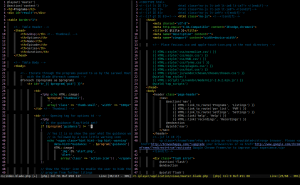 [/one_half]